The latest charts for Gold are looking very bullish indeed.
After last week's Gold price breakout we're clearly through the previous resistance, and looking in totally aligned Bull territory on the 50 and 200 day moving averages, it's all systems go on any chart you care to pick, as shown by these below from The Market Oracle.
Long Term Gold Price – 10 years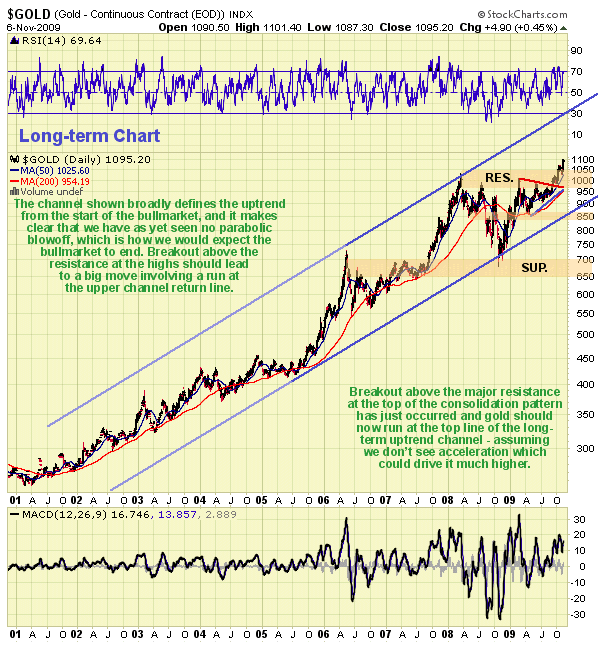 6 Month Gold Charts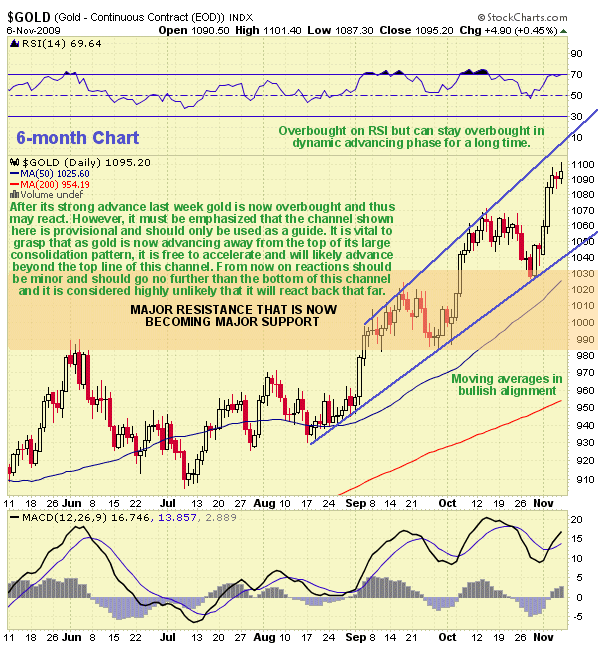 Gold Price in Euros – 3 year chart

In these situations where the price breaks through overhead resistance like this it's highly likely the price can now go parabolic to new highs, as in 05-06 and 07-08.. Repeat, ALL SYSTEMS GO..
Buy – Buy – Buy Gold, last chance at $1100!!